About Us
Learn more about who we are.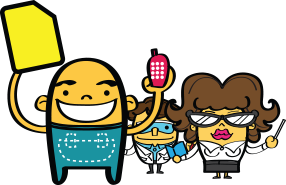 Company Profile
Reliability, dependability, consistency, affordability. These are the core values that we at Tone Group espouse.
Tracing our roots back to 2009, we're not just another mobile service. We aim to provide a robust mobile service to the nation while remaining highly accessible and reasonably priced. Together with Tune Talk, we incorporated expertise from the insurance, financial services and network marketing industries to champion a business model that enables consumers to attain financial stability.
Tone Group – we're different.
Mission
Our mission is to transform an everyday service – your mobile phone plan – into something that is profitable for our members.
Vision
We envision reaching out to all mobile users. We hope to offer everyone from all walks of life an opportunity to generate and enjoy a recurring passive income, with financial freedom eventually being attained.