Refer, get paid, top up, get paid
Below RM60 top up per month
Above RM60 top up per month
Monthly commissions from up to 3 levels of referrals
Commissions are paid out on the 21st of every month
Business Partner

member
| Personal Top Up | Commission |
| --- | --- |
| RM20 – RM59.99 | 6% = RM30 |
| RM60+ | 10% = RM50 |
Personal Top Up
Commission

Business Partner

member

RM20 – RM59.99
6% = RM30
RM60+
10% = RM60
Co-Business Partner

member
| Personal Top Up | Commission |
| --- | --- |
| RM20 – RM59.99 | 3% = RM150 |
| RM60+ | 3% = RM150 |
Co-Business Partner

member

RM20 – RM59.99
3% = RM150
RM60+
3% = RM180
Co-Business Partner

member
| Personal Top Up | Commission |
| --- | --- |
| RM20 – RM59.99 | 11% = RM5,500 |
| RM60+ | 13% = RM5,500 |
Co-Business Partner

member

RM20 – RM59.99
11% = RM5,500
RM60+
13% = RM7,800
Earn up to RM25 every time you register a Business Partner

RM15

RM15

RM15

RM15

RM15

RM15

RM15

+ RM10

+ RM10

+ RM10

+ RM10

+ RM10

+ RM10

+ RM10
Registration Incentive
Payout Structure - Effective 16 January 2017
| | |
| --- | --- |
| Upon Registration | RM15 |
| Upon Business Partner Top Up a minimum of RM30 as a second Top Up | RM10 |
| Total earning per registration | RM25 |
| Additional Incentive for Registration via TG App | RM1.50 |
Earn more with registration via Tone Group App!
Enjoy even cheaper reloads with cash back bonus
When you top up RM30 above for the month
When you activate Auto-Reload with a minimum top up of RM50
Terms & Conditions
Minimum top up of RM50
Minimum top up commission of RM100
Subscription must be made before the 5th of every month
RM3 bank charge will be waived for auto-reloads of RM100 and above
Start Earning Today

Purchase the Tone Excel SIM Card at our HQ or any of our branches/service centres.

Place a call or send a message to activate your SIM card.

Recommend us to friends and family and start reaping the rewards!
Locate a Tone Excel branch near you
Additional Benefits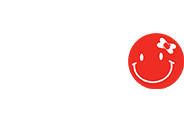 RM50,000 personal accident insurance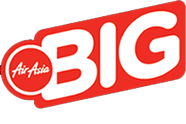 Earn BIG points with every top up

Exclusive rates at Tune hotels
(remove slash '/' to activate)?php $views = views_embed_view('month_top_earners_table', 'block_te'); print render($views); ?>
Abdul Samsudeen K 45, Executive
Terima kasih Tone Excel kerana membantu saya menjana duit poket tambahan setiap bulan. Kini, saya dapat membeli apa yang saya mahu!
Andy Pang Nyok Kim 25, Executive
Thank you Tone Excel, because of you I get extra pocket money every month and I can buy things I want!
Tone Excel Service Subscription Terms & Conditions
This mobile service and accompanying value added services (collectively referred to as the "Service") is provided to you by Tune Talk Sdn. Bhd. (Company number: 720957) ("TuneTalk") subject to these terms and conditions.
Additional terms and conditions specific to our value added services are set out in the User Guide in your starter pack and on our Website, www.tonegroup.net. These, including amendments to them, are hereby incorporated as an essential part of these terms and conditions, all of which are collectively referred to as "T&C."
Confirmation
You acknowledge that you have read and fully understood all the T&C. Your use of the Service, upon activation, constitutes unconditional acceptance to be bound by additional terms specific to various value added services and these T&C including its amendments. You confirm that you are competent to accept these T&C. You confirm that you are at least 12 years of age. The information you provided for registration is valid and accurate.
By registering and activating your TuneTalk Service, you agree to:
Be a TuneTalk Subscriber of TuneTalk Service.
Update us of your registration information should there be any changes.
Allow TuneTalk to verify the information provided for the registration and activation of your TuneTalk service with third parties where necessary.
Bear responsibilities for all charges incurred to the mobile number you purchased.
Fully indemnify TuneTalk for any fraud, misrepresentation, unauthorized or unlawful usage of the Service through your mobile number which resulted in loss, damage, costs or expenses to Tune Talk.
Obtain the necessary compatible hardware, i.e. mobile GSM phone to access the Service.
View and listen to TuneTalk advertisements to enable TuneTalk to continue providing attractive packages.
TuneTalk accessing your account information, including usages to respond to service or technical issues and marketing activities.
Acceptable Use
You are solely responsible for all acts or omissions that occur when using the Service. In addition, you agree to abide by the Malaysian Communications and Multimedia Commission regulations governing the use of mobile services, available at www.skmm.gov.my including but not limited to, agreeing that the Service may only be used for lawful purposes. You agree that you will not use the Service in a manner which will result in any criminal or civil liability for TuneTalk Sdn. Bhd. and/or its related corporations.
You are solely responsible for the content which you post or transmit through the Service and you acknowledge that TuneTalk Sdn. Bhd. and/or its related corporations are only the conduit for posting, distribution and transmission of data. By way of example and not as a limitation, you agree not to use the Service as follows:
for any unlawful purposes or for any purpose which is against public interest, public order or national harmony; or
to publish defamatory, infringing, obscene or other unlawful material; or
in connection with the infringement of the copyright, patent, trademark, trade secret or other proprietary rights of any third party or rights of publicity or privacy; or
to post or transmit through the Service unlawful, harassing, libellous, abusive, threatening, harmful, vulgar, obscene, privacy invading sexual/racially offensive or otherwise objectionable material of any kind or nature
Service
"Service" means the TuneTalk mobile telecommunication services; which includes voice, SMS and other features and services made available by Tune Talk Sdn. Bhd. as posted on www.tunetalk.com from time to time. TuneTalk Services are offered on an "as is" and "as available" basis with no warranties of any kind.
TuneTalk reserves the right to terminate your mobile service at any time without providing any reason or notification if you breach any of the terms and conditions or provided inaccurate/incomplete registration information. TuneTalk reserves the right to add, change or terminate any of our promotions, services, rates and charges without prior notice.
TuneTalk free and unlimited services are subjected to Fair Use Policy. Under this policy, you may use the Services within reasonable limits. If we judge that your use is excessive and unreasonable, we may inform you to moderate your usage. TuneTalk reserves the right to charge you at prevailing rates or suspend/terminate the services in accordance with this Agreement.
SIM Card
All SIM cards must be activated (place a call or send a message) within 14 days of registration and in Malaysia only. SIM cards which have not been activated within 14 days of registration will not be useable. TuneTalk is not liable for refunding or compensating such expired SIM cards.
TuneTalk reserves the right to impose a charge for SIM card replacement. Your SIM card is not transferable without a written consent from Tune Talk. You will be liable for all terms and conditions in this Agreement until TuneTalk confirmed your transfer with a written notice.
TuneTalk Top Up and Validity
The validity period for each top up denomination is printed on the voucher and listed on www.tonegroup.net. TuneTalk reserves the right to change or modify the validity period without prior notification. You will be notified via text message of the top up amount, total available credit and new validity period upon each successful top up. TuneTalk is not responsible for, nor do we refund lost, stolen, misused, or damaged top up vouchers or PINs. All top up purchases are final and non-refundable, regardless of who actually uses or possesses the vouchers or PINs, with or without your consent. In addition, TuneTalk is not liable for any loss or damage due to top up errors caused by the user of the coupon. Top up coupons and e-voucher PINs which have passed the expiry dates will not be usable. TuneTalk is not liable for refunding or compensating expired top up coupons or e-voucher PINs.
Third Party Services or Products
The Personal Accidental Insurance plan offered as part of your Subscription is underwritten by OCA and therefore subjected to their terms and conditions as published on www.tunetalk.com. TuneTalk is not responsible or liable for any third party services or products which you access, use or acquire through TuneTalk mobile services.
General
In addition to the Terms and Conditions contained herein, information published from time to time on Tune Talk's website, relevant to your continued use of the Service, shall be construed as and shall immediately be read as being part of these Terms and Conditions. TuneTalk is not liable for any loss, damage, cost, personal injury or expenses suffered by you or any third party while utilizing our service as a result of the following:
Matters beyond our control, such as but not limited to, act of God, mandate from regulatory authority, war, national emergency, strike, accident, fire, lightning, equipment and electrical failure and/or malfunction.
Any act, omission, error, default or negligence by TuneTalk or our business partners.
Unauthorized access or usage of TuneTalk Services by third party.
These Terms and Conditions will be governed by the laws of Malaysia.
The Terms and Conditions herein are subject to change without prior notice and at Tune Talk's discretion.
Tone Excel Member Code of Conduct
The Code is intended to govern the conduct of all Tone Excel members. The principles set out do not interpret, qualify or supplant the law of the land, and are not intended to be applied to non-consumer sales. These principles do not replace the rights or remedies a consumer may derive by virtue of any agreement, the common law or any legislation. It is nevertheless conceivable that conduct which is the subject of a contract and which may not be in conflict with statutory or common law, may still amount to an unacceptable business practice in terms of the Consumer Affairs.
It should not be overlooked that consumers also have a role to play. They must fully appraise themselves of their rights and obligations as they are set out in any relevant contract that they may conclude with a Tone Excel member.
Definitions
Party selling: Selling through explanation and demonstration of products to a group of prospective customers by a Tone Excel member, usually in the home of a hostess who invites others for this purpose.
Product: Product includes goods and services, both tangible and intangible.
Recruiting: Any activity conducted for the purpose of inducing another person to become a direct seller or business owner.
Selling: Selling includes contacting potential customers, presenting and demonstrating products, taking of orders and delivery of goods and the collection of payment
Code of Conduct towards Consumers
Tone Excel Member shall immediately and truthfully identify themselves to their prospective customers. They shall also identify the member organisation that they represent as well as the nature of their products and purpose for the approach.
Information
Explanation and demonstration of the product offered shall be accurate and complete, in particular with regard to price and, if applicable, credit price (any interest rate charged on an annual compounded basis should be clearly stated in the original agreement), terms of payment, cooling-off period or return rights, terms of guarantee and after-sales service and delivery. The emphasis must be on placing the consumer in a position to make an informed decision having been given all the relevant details on the product and relevant pricing.
Complaints and Responsibilities
In the event of a consumer complaining that a Tone Excel member, in offering for sale the products of a member, has engaged in any improper course of conduct pertaining to the sales representation of its goods, the member shall promptly investigate the complaint and shall take such steps as it may find appropriate and necessary under the circumstances to assist with the redress of any wrongs which its investigation discloses to have been committed. In all instances a consumer retains the right to refer any complaint to the Consumer Affairs Committee should a member unable to resolve the complaint to the complete satisfaction of the consumer.
Referral Selling
Tone Excel members shall not induce a customer to purchase goods or services based upon the representation that a customer can reduce or recover the purchase price by referring prospective customers to the sellers for similar purchases, if such reduction or recoveries are contingent upon some unsure future date. Tone Excel member shall not promise or grant customers unreasonably high financial advantages for the recommendation of another customer.
Recruiting
Tone Excel member shall utilise only the highest level of ethics in recruiting Tone Excel members. Information provided by the Tone Excel member to prospective Tone Excel member concerning the opportunity and related rights are to be true and complete. Tone Excel member shall not make any statement to any prospective recruit which cannot be verified or make any promise, which cannot be fulfilled.
Recruiting Rewards
No Tone Excel member shall represent that benefits can be gained solely by introducing others and must promote the business as an opportunity for every participant to retail bona fide products to consumers at a realistic profit. Compensation must be tied to ultimate sales. Reasonable cash rewards and other incentives for bringing in new recruits are acceptable. Recruiting can be rewarded by offering incentives based on another recruit's sales.
General
The primary responsibility for the observance of the Code shall rest with each member. In case of any breach of the Code, members shall make every reasonable effort to satisfy the complainant.