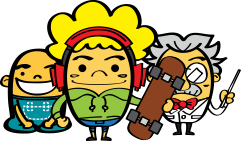 International Roaming
Stay connected, no matter where in the world you may be.
Call back allows you to call back home or to numbers in other countries when roaming at lower, fixed rates.
To use Call Back, dial <*120*><00><country code><area/mobile code><telephone number><#>.
The call will disconnect. We will then call you back to connect you to your destination number.
Answer the call and wait for the recipient to pick up.
Zone A
Zone B
Zone C
Australia, Brunei, Indonesia, Singapore, Hong Kong, Taiwan, Vietnam
Algeria, Bahrain, Bangladesh, Benin, Iran, Ireland, Japan, Kuwait, Laos, Philippines, Saudi Arabia, Sri Lanka, UAE
Albania, Azerbaijan, Belarus, Bolivia, Bulgaria, Chile, China, Cote d'Ivory, Cyprus, Czech Rebublic, Georgia, Germany, Ghana, Gibraltar, Greece, Guam, Hungary, Iceland, Isle of Man, Itlay, Ivary Coast, Jersey, Jordan, Macau, Nepal, Kazakhstan, Kenya, Korea, Thailand, United Kingdom
Call:
Malaysia: RM3.70/min
Other countries: RM4.40/min
Call:
Malaysia: RM4.40/min
Other countries: RM5.90/min
Call:
Malaysia: RM5.90/min
Other countries: RM7.30/min
Receive:
Local: RM3.70/min
Receive:
Local: RM4.40/min
Receive:
Local: RM5.90/min
Zone D
Zone E
Afghanistan, Andorra, Argentina, Armenia, Austria, Belgium, Bosnia, Brazil, Cambodia, Canada, Columbia, Congo, Croatia, Guinea
Cuba, Guatemala, Jamaica, India
Call:
Malaysia: RM7.30/min
Other countries: RM10.20/min
Call:
Malaysia: RM15.00/min
Other countries: RM17.50/min
Receive:
Local: RM7.30/min
Receive:
Local: RM15.00/min
Call a number directly using Direct Dial – we'll connect you straight to the person through our strategic partnerships with international telecommunications companies.
To use Direct Dial, dial <+><country code><phone number>.
Sending SMS is charged at a rate of RM2.00/SMS. Receiving SMS text messages is free.
China
Indonesia*
Singapore
Call:
Local: RM5.90/min
Home: RM20.50/min
Other: RM44.00/min
Call:
Local: RM5.90/min
Home: RM20.50/min
Other: RM44.00/min
Call:
Local: RM5.90/min
Home: RM20.50/min
Other: RM44.00/min
Receive:
Local: RM5.90/min
Receive:
Local: RM5.90/min
Receive:
Local: RM5.90/min
Note:
All calls are charged per 60-second blocks
Roaming rates are subject to changes without any prior notice
*Direct Dial may not be available at certain areas in Maluku, Kalimantan, Sulawesi, Papua, Nusa Tenggara and Sumatera. Please use Call Back instead