Frequently Asked Questions
What's and Why's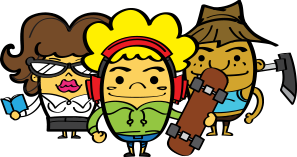 Frequently Asked Questions
Have a question? It may already be answered here! If you don't find what you're looking for, simply head over here to send us an enquiry.
Commissions
The minimum requirement to qualify for commission is a minimum top up amount of RM30 within the calendar month
No. You may transfer credit to any subscribers of Tune Talk, however it is not considered top up
You may have not obtained your commission due to these reasons:

You did not fulfil the minimum monthly top up of RM30
Your total commission is less than RM30
Your Tune Talk mobile service has expired
Your bank account information is incomplete
Go to www.tonegroup.net
Click on "Downloads"
Download, print and fill up the Third Party Account Form
Send the complete Third Party Account Form to Tone Group HQ via email to hq.care@tonegroup.net or fax to +603-90540278 with a copy of NRIC/Passport attached for both parties involved
Check when your personal top up was made
Check the "Last Updated Date" in your summary

If your top up is before the "Last Updated Date," please contact our customer service at +6010-5000969 / +6010-5333969 (Monday – Friday, 9:00am – 6:00pm)
Fast Track Bonus is divided into two pay-out schedules:

1st – 15th of every month: Pay-out on the same month
16th – end of every month: Pay-out on the 11th of the following month
Your new referral has not made any calls or sent any text messages. Please ensure that your referral makes at least one phone call or sends at least one text message
Commissions are transferred via wire transfer directly into your bank account upon the value reaching RM30 or more. If commissions are below RM30, they will be brought forward to the following month
Commissions are paid on the 21st of each month
You may assign a third party to receive your commissions on your behalf
Download the "Third Party Account Form" from www.tonegroup.net
Complete the form and send it to Tone Group HQ via email at hq.care@tonegroup.net or fax to +603-90540278 and include copies of NRIC / Passport of both parties involved
Every transaction made will incur bank charges of RM3
Tone Excel:

If you do not have any downlines, you will not receive any commission – except for the Tune Talk points for top ups performed
You will not receive any commissions unless you have downlines on each level (Level 1: 6%, Level 2: 3%, Level 3: 11%) when they top up
SIM Card Lost / Expired
Purchase a SIM card replacement at RM10 at Tone Group HQ or at your Service Centre/Branch
Send email with the particulars below to hq.care@tonegroup.net:

Name:
NRIC/Passport No.:
Retained / Lost Number: (needs to be in Active status)
New Serial Number (New SIM): (need to be registered and in Active status)
Attach copy of NRIC/Passport:
Purchased SIM replacement from:
TG Apps
Download the Tone Group App from Google Playstore and please ensure that you are using the latest mobile app version. It is best to set it on auto-update.
Click on "Sign Up", enter Member ID and NRIC/Passport number.
Click "OTP" to receive one time password. OTP will be sent to your registered mobile number in TGMMS according to the Member ID entered.
Enter "OTP" and click "Submit"
Verify if it is your account and click "Submit" to complete registration.
You will receive your default Sign In password once registration is successful.
Please ensure that your mobile number is updated in TE/TP MMS. Contact our Call centre at 010-5000 969 from 8:00am to 10:00pm daily for further assistance.
Username is your Member ID (number only) and password is default Sign In password received during Sign Up.
Yes. Click on the Menu Bar and click on Change Password. Enter your new password and click on Change Password to confirm the changes.
Click on "My Wallet"
Enter top up amount
Click on drop down arrow to select online or offline payment.

Pay Online

You will be directed to Mobile88 payment gateway. Payment can be done via credit card or online bank payment.
A payment processing fee will be levied.
Credits shall be credited upon payment.

Upload Payment receipt

Upload or take a photo of proof of payment (bank slip etc.)
Enter the relevant details, i.e Receipt reference & bank Name.
Payment will be verified and credit into your mobile app wallet within 5 working days.
Kindly contact our Call Centre @ 010-5000 969 from 8:00am to 10:00pm daily OR send us an email (hq.care@tonegroup.net) to request password reset.
Please send us an email @ hq.care@tonegroup.net with details below and a screen shot of your error message encounter.

Member ID:
Name:
NRIC/Passport No:
Mobile Number:
Error message:
Date & Time of Incident:
Issue encounter: