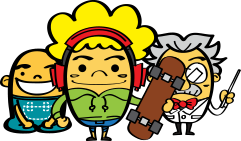 BAPAK A'HH! TUNE TALK IS GIVING AWAY DUIT RAYA!
Yes you read that right, Tune Talk is giving away Duit Raya! Not just that, it will be given away EVERY WEEK until the 30th of July!
It don't matter if you are young, old, working, studying or anything in between, anyone can stand a chance to win. Just subscribe to our 1.5GB monthly data plan!
Steps to Win Duit Raya?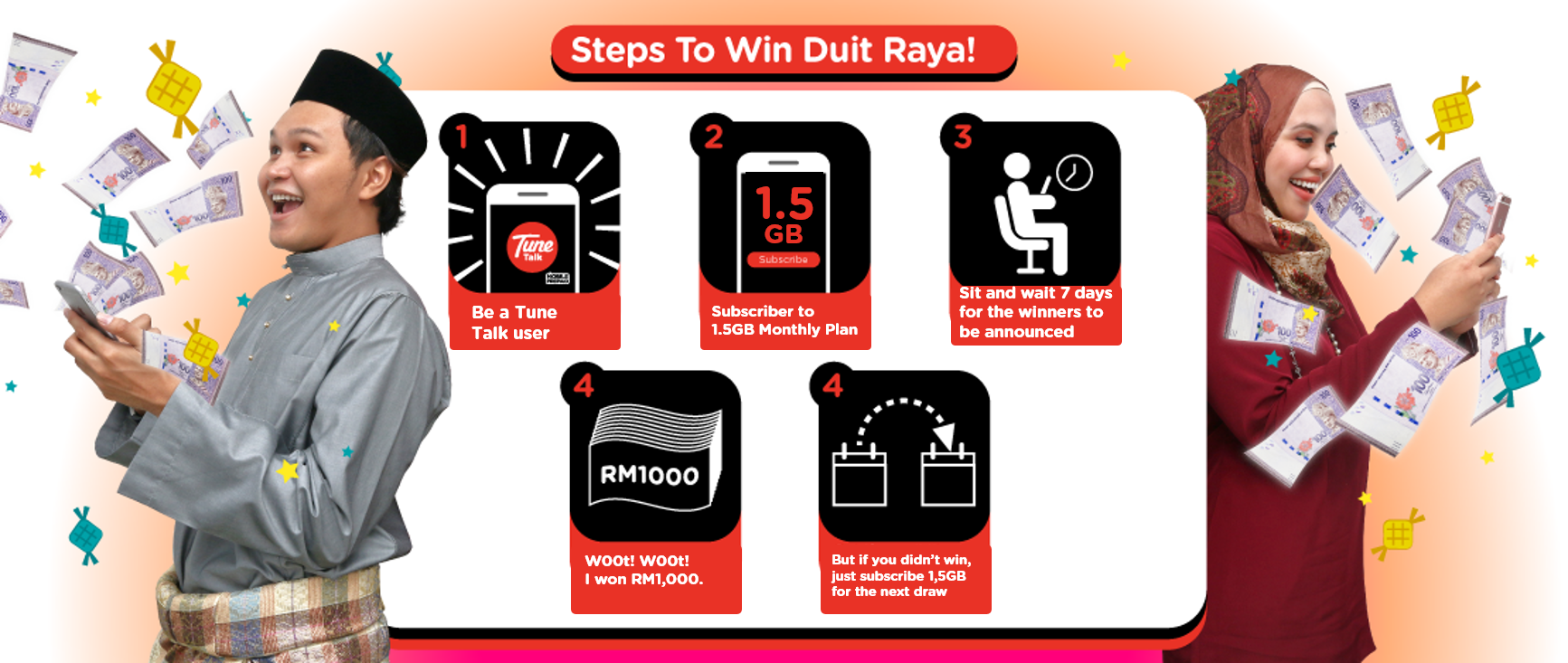 Click here on how to subscribe
Contest Period: 5th June till 30th July 2017
Terms & Conditions:
The TUNE TALK HARI RAYA CAMPAIGN ("the Raya Promo") is organized by Tune Talk Sdn Bhd ("TTSB").
Four successful participants to the Raya Promo ("the Winner") stand a change to win RM1000.00 each week ("the Winner") from the 5th of June until the 30th of July 2017 ("Promo Period").
The Promo is subject to the rules and conditions according to the relevant laws of Malaysia.
The Promo is open to all legitimate existing and new Tune Talk, Tone Excel and Tone Plus subscribers ("Subscribers") only. Legitimacy of the Subscriber is based on proper and accurate registration of the Tune Talk's prepaid mobile service in accordance with the Malaysian Communications and Multimedia Commission Guidelines on Prepaid Mobile Registration.
Entry of the Promo constitutes acceptance of these Terms and Conditions.
The mechanics for redemption are as follows:

The Subscriber must subscribe to a 1.5GB plan to automatically be in the running;
For Tone Excel & Tone Plus subscribers, they are to subscribe to the 1.5GB monthly plan to be in the running.
There are only 4 winners of the RM1000.00 for each week of the Promo Period;
A Winner can only win once during the Promo Period;
Only those who subscribe to the 1.5GB data plan will be shortlisted;
Each week the new Subscriber will be taken into account and the previous week Subscribers will not be able to join the Raya Promo, unless they add on another 1.5GB data plan.

Promotion cannot be exchangeable for any payment in kind or used in conjunction with other offers, privileges and packages.
Winners will be given their prize within 28 days of the winners announcement.
Where the terms & conditions are translated into a language other than the English Language, in the event of any inconsistencies, conflicts or discrepancies between the terms and conditions set out in the English Language version and that of the other language(s), the English Language version shall prevail.
The terms and conditions herein and related terms and conditions pertaining to Tune Talk's provision of service as stated in www.tunetalk.com shall be governed and construed in the laws of Malaysia and the subscribers agree unconditionally to the non-exclusive jurisdiction of Malaysia.
Tune Talk reserves the right to amend the terms and conditions without any prior notice.