About Us
Learn more about who we are.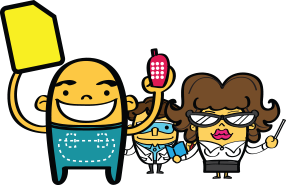 Careers
• Enjoy working with a dynamic and vibrant team?
• Desire an energetic and ever changing work landscape?
• Want the perks of being in corporate, but without the bureaucracy?
Your dream job might just be right here with us at Tone Group! Check out our currently available positions:
Job Summary:
Main creative executioner – to assist with the delivery of all internal and external design solutions
To develop, maintain and safeguard usage of Tone Group's corporate identity
To assist and report to the Head of Creative Services
Essential Skills, Experience and/or Qualifications:
Good portfolio
Willingness to explore and learn
Ability to sketch
Good interpersonal skills
Flexible and "can do" attitude
Good oral communication skills. Ability to communicate with customers, vendors, suppliers, partners and colleagues at all levels of seniority and liaise effectively with other internal departments
Basic project management skills
Basic operations / logistics ability
Proficiency in Microsoft Office
Proficiency in Adobe Design Suite
Experience / exposure in digital and web executions
Full driver's license
Desirable Skills, Experience and/or Qualifications:
Minimum Diploma in Graphic Design (or similar qualifications)
Minimum 2 years' experience in design field
Ability to write in English and Bahasa Malaysia (proficiency in Mandarin an advantage)
Good command of spoken English (compulsory)
Main Duties & Responsibilities:
Fulfilling job briefs from the Head of Creative Services
Brand guardian – to ensure proper usage of branding elements in all member-generated communication material or partner organisations
Participating and contributing in discussions and ideation stages of programmes, campaigns and event concepts and communications
Liaising with a range of stakeholders including directors, colleagues, suppliers and partner organisations in absence of the Head of Creative Services
Managing and producing marketing materials, including leaflets, posters, flyers, newsletters, digital banners, EDMs
Writing and proofreading copy
Liaising with 3rd party designers and printers
Organising and attending events such as branch launches, conferences, previews, seminars, receptions and exhibitions
Managing budgets in production of communication materials
Monitoring competitor activity
Other Duties & Responsibilities:
Be our brand ambassador and maintain standards and conducts representing Tone Group
Maintain a good level of personal presentation
Actively follow company policies
Attend staff meetings and trainings as required
Carry out any other duties as deemed necessary by the Management
Maintain accurate administrative and IT records as directed
Interested candidates are invited to write-in or e-mail their applications with a complete resume indicating current and expected salaries, contact details and a passport sized photograph (non-returnable) to:
Tone Group HQ
B-G-1, Jalan 3/149E, Taman Sri Endah, Bangunan Endah Promenade,
Bandar Baru Sri Petaling, 57000 Sri Petaling, Kuala Lumpur
tel:
+6010-5000969
email:
hr@tonegroup.net
For more details, please send us an email.
Please note that only shortlisted candidates will be notified.
Feel free to send us your resume even if you do not see a currently available suitable position – we will file it and keep it on hand and contact you in the event a position becomes available.