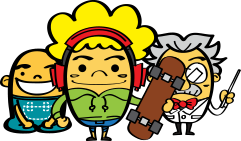 120 Data Plan
Effective 26 March 2017,120 Data Plan is available for all Tone Excel & Tone Plus Members as per follows:
| Plan | Data | Call Mins | Validity |
| --- | --- | --- | --- |
| RM120 | 10GB | 200 Minutes All Net | 30Days |
How to Subscribe:
Top Up RM120 (Single Top Up) at TONE GROUP HQ, TGMMS, or TG Apps

Walk-in or bank in/ Instant Transfer to our company account:
For TE Members- Ambank- 2332012004790 (Tone Excel International Sdn Bhd)
For TP Members- Ambank- 2332012009179 (Tone Plus Sdn Bhd)
OR
Top Up RM120 via Tone Group Mobile Apps

Upon RM120 Top Up, RM120 airtime credit will be automatically deducted from subsciber's account for 120 Data Plan subscriptions. (no manual subscription needed)
Terms & Conditions:
RM120 Top Up Package Promotion, hereinafter referred to as "Promotion" is subject to the following terms and conditions:
The Promotion period starts from 12:01am 26th March2017 until further notice.
This Promotion is valid for all existing and new Tone Excel and Tone Plus subscribers only.
To qualify for this Promotion, subscribers must purchase the special RM120 top up in a single denomination through TONE GROUP HQ or TGMMS.
Any other promotions, bonuses or benefits from topping up airtime credit of RM120 in a single denomination will NOT apply.
Top ups from channels other than the channels listed above will not qualify for this Promotion.
The Promotion offers 10GB of data and 200 minutes all-net in a "Promo Bucket" with a validity of 30 days. A Promo Bucket is the provision of a quoted amount of data.
The Promotion WILL NOT credit RM120 airtime credit into the subscriber's credit balance as the RM120 will be deducted to activate the Promo Bucket.
Any excess usage above the stipulated allocation will be charged at current prevailing rates or will be utilised from an existing active Data Plan.
Subscribers with other active Data Plans will have their data utilised from the Data Plan or from the Promo Bucket that expires first.
Subscribers can check the status of their Promo Bucket by dialling *134#.
Subscribers with an existing Promo Bucket from this Promotion that receives another Promo Bucket from this Promotion will have their previous Promo Bucket forfeited and a new Promo Bucket will become active, i.e. the later Promo Bucket will take over the previous Promo Bucket.
All queries pertaining to the above Promotion should be directed to Tune Talk's Customer Care by calling 13100 or 03-2782 0000 from 8am to 10pm daily.
All subscribers that participate in the Promotion are bound by the terms and conditions contained herein together with Tune Talks service terms and conditions, as and when so amended herein and any decisions made by Tune Talk shall be final and no further correspondence will be entertained.
Where the terms & conditions are translated into a language other than the English Language, in the event of any inconsistencies, conflicts or discrepancies between the terms and conditions set out in the English Language version and that of the other language(s), the English Language version shall prevail.
The terms and conditions herein shall be governed and construed in the laws of Malaysia and the subscribers agree unconditionally to the non-exclusive jurisdiction of Malaysia.
Tune Talk reserves the right to amend the terms & conditions without any prior notice.
Note: