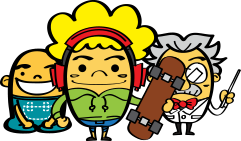 Highest Direct Activation Campaign
Campaign Period
Weekly for Individual Member
Monthly for Branch Group
Campaign Duration
3rd October to 31st December 2016
Categories
INDIVIDUAL


Random Draw - Selected Date or Draw Date for HIGHEST Individual Direct Activation of the day.
Weekly Total for the HIGHEST individual Direct Activation of the week.

BRANCH


Monthly for Branch with HIGHEST Direct Activation under its Group.

Prizes
Individual Random Draw - RM2,000
Individual Weekly Total - RM1,500
Monthly Branch with Highest Activation -
Certificate/Award of Excellence + RM1,000 Group outing expenses.
Mechanics

Random Draw - Weekly draw to select a date from the Contest Week to determine the member with the highest activation on the chosen Draw Date.

Weekly Total - Individual member with the highest activation for the particular Contest Week will win RM1,500.
Monthly - Branch with Highest Activation under their Group will receive certificate/award of excellence + RM1,000 Group outing expenses.
Terms & Conditions:
All valid and active Tone Excel and Tone Plus members are eligble to regardless of nationality.
Activation for Branch Group will take in to account all NEW activations by individual members falling under the particular branch.
For the Branch Group Owner to be entitled for the prize, the Owner must have a personal NEW Direct activation during the Contest Monthof not less than 5 NEWmembers.
The draw to determine the Selected Date or Draw Date for Random Draw will be done on the following Wednesday of each contest week, during the preview, if possible..
If there is a tie with 2 eligible winners for any prize, of any category, the prize money will be split. If there is a tie with more than 2 eligible winners, the Management will conduct a further draw on the said Draw Date, to select only 1 (ONE) winner for the prize money.
Activation is defined by a successful registration and activation of the NEW SIM Card as displayed on TGMMS and the Tune Talk Systems.
The Management reserves the right to change the Terms & Conditions of the campaign without prior notice. The Management's decision is Final and no appeal will be entertained.