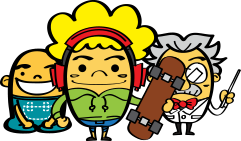 2016 Mobile Number Portability Campaign
Lucky Draw For All Mobile Numbers that port-in from other Telco Operators ( excluding Tune Talk ) .
Prizes To Be Won For The Owner of the Port-In Number !!!!!
First Prize
BMW 3 Series Model: 316i Auto
Second Prize
Kawasaki Superbike Vulcan S
Third Prize
Yamaha Lagenda 115Z( standard )
Fourth Prize
RM5,000 Cash
Fifth Prize
RM3,000 Cash
Sixth to Tenth Prize
RM2,000 Cash
Prizes For The Referral : If the person whom you referred wins the prize you will also win a prize of the same category as stated below.
First Prize
RM25,000 Cash
Second Prize
RM15,000 Cash
Third Prize
RM3,000 Cash
Fourth Prize
RM2,000 Cash
Fifth Prize
RM1,500 Cash
Sixth to Tenth Prize
RM1,000 Cash
How to Qualify:
All numbers that port-in from 1st January 2016 until 31st December 2016.
Must meet all other normal Terms & Conditions.
Must have a minimum total personal reload of RM300/= within the year of the campaign.
Terms & Conditions:
Number must remain active and meet with the normal Terms and Conditions throughout the campaign period.
Decision from the company is final.
Company reserves the right to replace the model and make of the car/motorbike with another model of similar value.