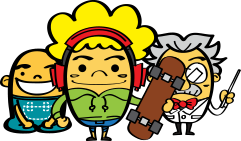 2nd Top Up Campaign

In conjunction with the newly introduced Super 70 Plan, the management has decided to open up the 2016 Top Up Promo (also known as the 2nd Top Up Promo) to cater for more members. With effect from 1st November 2016, in addition to the RM100 denomination, members now have the option of reloading RM70.
To qualify for the monthly prize, members can either perform a second top up of RM70 or RM100 in a single denomination in any given month to obtain a single entry. Every subsequent top up of RM70 or RM100 in a single denomination thereafter will entitle members to additional entries for the month.
| | |
| --- | --- |
| MONTHLY PRIZE | GRAND PRIZE |
| RM5,000 x 1 | RM30,000 x 1 |
| RM3,000 x 1 | RM20,000 x 1 |
| RM2,000 x 1 | RM10,000 x 1 |
| RM1,000 x 5 | RM5,000 x 8 |
To qualify for the Grand Prize, members would have to perform RM70 or RM100 as their second top up for 6 months during the campaign period to earn 1 x entry point. Members who have been performing a 2nd top up of RM100 in the months prior to this are still eligible for this contest and have the option of choosing to reload either RM70 or RM100.
| | |
| --- | --- |
| 6 months x 2nd Top up | = 1 Entry Point |
| 12 months x 2nd Top up | = 2 Entry Point |
This is an update to the current running 2nd Top Up Campaign which runs from 15th of January 2016 till 28th of February 2017.
Terms & Conditions:-
Member must stay active throughout the whole period. SIM cards in grace period will be disqualified.
All standard Terms and Conditions apply.
This campaign is open to both Tone Excel and Tone Plus members regardless of nationality and the draw will be done jointly.
Company reserves the right to change the Terms & Conditions of the campaign without prior notice during the campaign period.
Results from the Company is final. No appeal will be entertained.
Total top up to earn entries for the Grand Prize need not be consecutive and can be accumulative.
We thank you for your support and are confident in your continuous involvement in the WOW Referral Program to reap the rewards of your Financial Freedom.