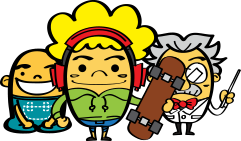 2017 Top Up Campaigns
For the period of 1 January to 31st March 2017, the Management is pleased to announce the following contest
.MONTHLY TOP UP LUCKY DRAW.
.MONTHLY HIGHEST TOP UP.
Monthly Top Up Lucky Draw
Top Up RM50 to qualified for 1 entry:
Random Draw Prizes Every Month!
First Prize
RM10,000
Second Prize
RM5,000
Third Prize
RM3.000
Contest Period: 1st January to 31st March 2017
Monthly Highest Top Up
Top 10 highest Top Up of the Month will be selected and will receive their prizes accordingly::
Top 10 Highest Top Up Prizes!!
10X
RM1,000
Contest Period: 1st January to 31st March 2017
Terms & Conditions:
All valid and active Tone Excel and Tone Plus members are eligible regardless of nationality.
The Draw for Tone Excel and Tone Plus will be done jointly.
Top Up must be to one mobile number (MSISDN) only and not multiple numbers under the same owner.
Multiple top ups to the same mobile number (MSISDN) is allowed and will be counted cumulatively i.e. Normal Members can top up several times in a month to achieve a cumulative amount of RM60.
For the Monthly Top up Lucky Draw, Members are entitled to more than 1 entry per calendar month with no limit on the number of entries (subject to the qualification criteria).
If the company, for whatever reason, is unable to hold the draw, it will then be performed on the next available date.
Top Up is defined as a successful reload to an individual members' mobile number as registered on TGMMS and the Tune Talk Systems. Credit transfer does not constitute a top up or reload.
The Management reserves the right to change the Terms & Conditions of the campaign without prior notice.
The Management's decision is Final and no appeal will be entertained.